World Olivet Assembly (WOA) churches around the world are observing the beginning of the Lent Season today on Ash Wednesday, with a day of prayer and fasting and by holding a special Wednesday Service. The Lent period, which lasts for 40 days (excluding Sundays) up to Good Friday has been part of the annual church calendar since the early centuries of church history and offers followers of Jesus Christ an opportunity to reflect more deeply on the path of the cross.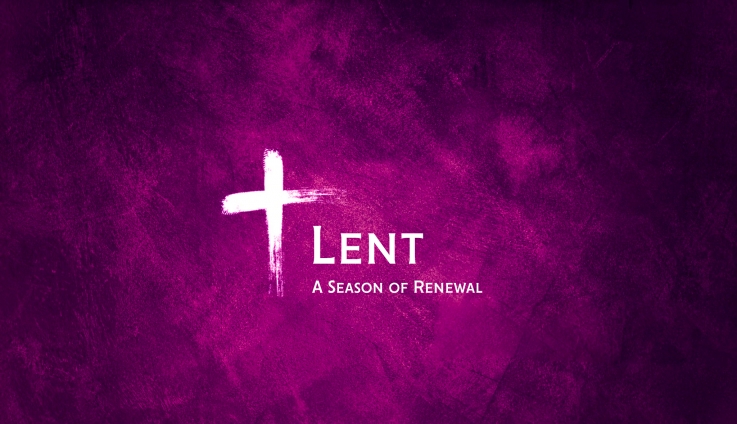 On July 17, Faith and Family Foundation 19th anniversary service was held around the world with many families participating with great joy and gratitude. Through the anniversary, participants were reminded of the importance of the families in Christ as the building rocks of the kingdom of God, and encouraged to be the faithful warriors in the increasingly secular world that does not believe in God as the Creator and good Father, and unconditional, selfless Christ-centered love. They were also encouraged to build the families and raise children with biblical values.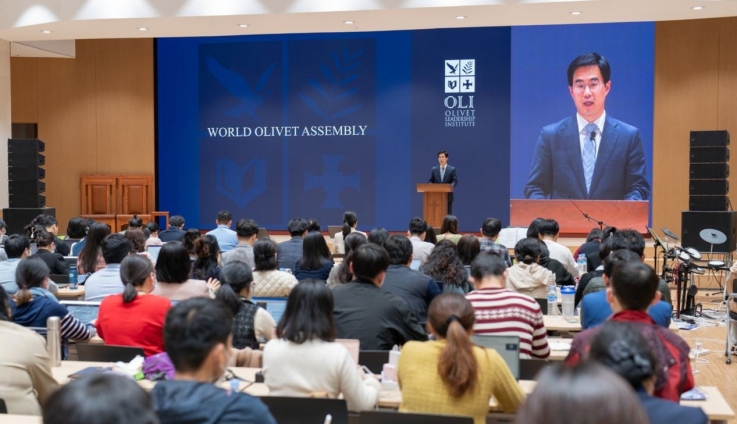 Bringing together emerging leaders from different Asian countries, the Olivet Assembly of the Asia Pacific region (OAAP) held a three-day training under the umbrella of the Olivet Leadership Institute (OLI).
World Olivet Assembly churches across the world held Easter retreats over the past weekend, commemorating the atoning death of Jesus Christ on the cross on Good Friday and his resurrection to life on the third day, Easter Sunday. With worship services, Bible lectures, prayer and praise times and fellowship, congregations marked Easter reflecting on the path of the cross that Jesus took in complete obedience until death (Philippians 2:5-11),
Ministries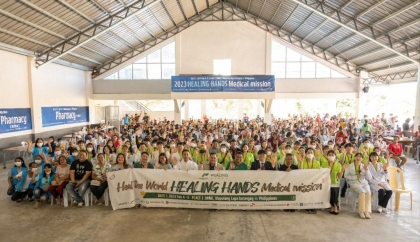 Saint Luke Society (SLS), an evangelical medical ministry made up of professional doctors and nurses which is affiliated with the World Olivet Assembly, conducted its medical missionary work project called 'Healing Hands' in the Philippines.
Featured Posts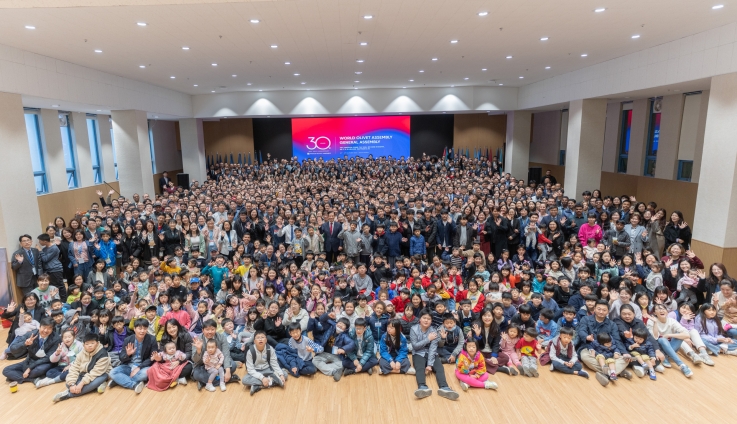 The World Olivet Assembly (WOA) held its 30th World General Assembly with the theme "Thy Kingdom Come, Thy Will Be Done in Earth as It Is in Heaven" (Matthew 6:10) at the Olivet Asia Pacific Center in Hoengseong, South Korea. Opening on the morning of October 28 and concluding on the 31st, the WGA brought together some 1,500 delegates from every region of the world.
Events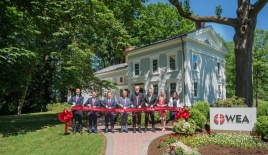 The leadership of the World Olivet Assembly (WOA) attended the recent dedication service of a new office of the World Evangelical Alliance (WEA) located at Evangelical Center on June 6, 2022, dubbed the "Philadelphia House." The dedication ceremony was joined by the WOA General Secretary Rev. Mark Spisak