Jubilee World and Elim International commenced their first joint Revival Retreat in St. Louis, MO, incorporating praise and prayer nights to welcome the overflowing healing from the Holy Spirit.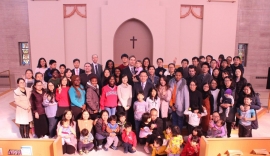 From December 26th to 27th, Olivet Assembly USA & Canada ministers held a joint mission conference reviewing the year of 2019 and setting the direction of mission for the next year.
The prayer ministry of Elim conducted a North America Leadership Training in Elimcenter Kirkwood, New York from December 13th to 15th, focused on equipping ministers with knowledge about Spiritual Theology, Pneumatology and the History of Revival.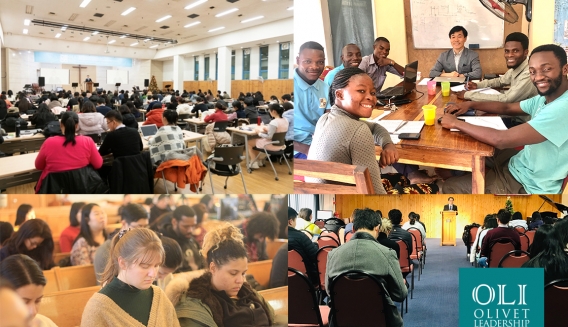 World Olivet Assembly Education department is discussing on dates and agenda of Olivet Leadership Institute in 2020. To strengthen the program content and impact a collaboration with Olivet Assembly USA & Canada and Elim International is being considered.
Mission Department of World Olivet Assembly strives to facilitate communication and to provide wholesome education in para-
Ministries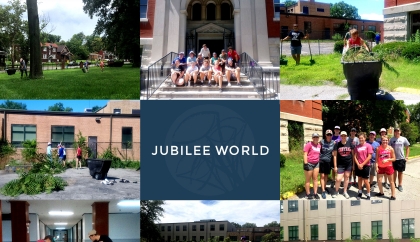 Youthworks came to Jubilee World HQ every week since early July, in order to serve and collaborate. There were different groups coming each week, all made up of teenagers with adult leaders. It was a great opportunity as they served Jubilee World HQ in cleaning and beautifying the property.
Featured Posts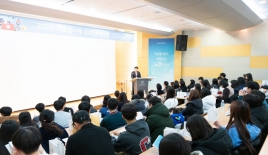 On January 4th, St. Luke Society held an orientation for the upcoming medical dreamer program in Seoul Korea, with prospective participants. High-school students and mentors gathered in the Seoul National University faculty at the Dental Hospital.
Events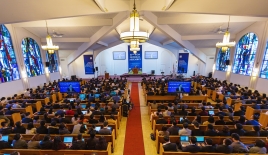 From October 28 - 31, the WOA's 27th World General Assembly was held in Dover, New York. Thousands of mission and ministry representatives converged for the three-day conference.