On Wednesday, October 23rd, 2019, by the grace of God, OA USA & Canada completed the closing and received the title for the property that will serve as the new headquarter in St. Louis.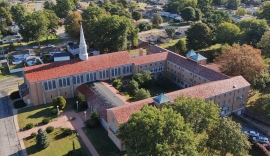 On September 29th, Sunday service was held at the Olivet Center of Europe. The sermon preached by Pastor Joao Cardoso focused on Paul's strategic methods of church planting.
"Jubilee Praise Book 120", the second edition created by Jubilee's World's worship department, was published. The newest edition was released in July, 2019, showcased during Jubilee World's 17th General Assembly.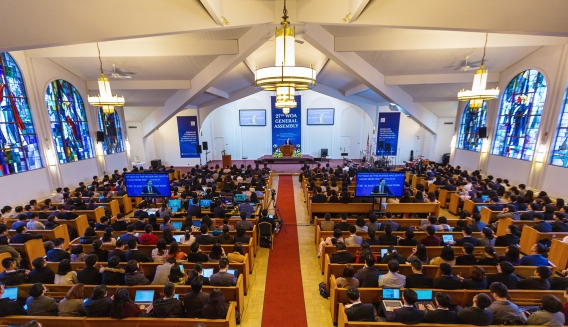 From October 28 - 31, the WOA's 27th World General Assembly was held in Dover, New York. Thousands of mission and ministry representatives converged for the three-day conference.
OA Churches in Latin America released hopeful reports on current mission. The Emanuel church in Chile held graceful Thanksgiving service where everyone received much strength in the Holy Spirit. Commemorating the independence of Chile at the same time, the church hosted programs to share
Ministries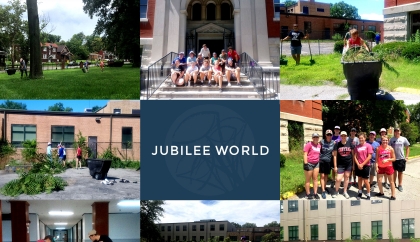 Youthworks came to Jubilee World HQ every week since early July, in order to serve and collaborate. There were different groups coming each week, all made up of teenagers with adult leaders. It was a great opportunity as they served Jubilee World HQ in cleaning and beautifying the property.
Featured Posts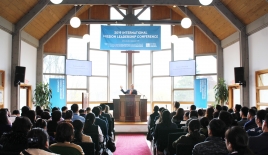 International Mission Conference was held from October 29th until October 30th in Dover, New York. The conference covered a variety of topics under the main theme, "Therefore go and make disciples of all nations, baptizing them in the name of the Father and of the Son and of the Holy Spirit, and teaching them to obey everything I have commanded you. And surely I am with you always, to the very end of the age."
Events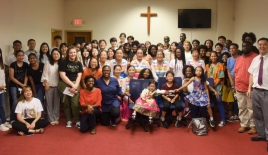 Youth Evangelical Fellowship in Atlanta Hosted 'Culture Day Event'