Burlington Church Reaches Out to Its Neighbours on CNY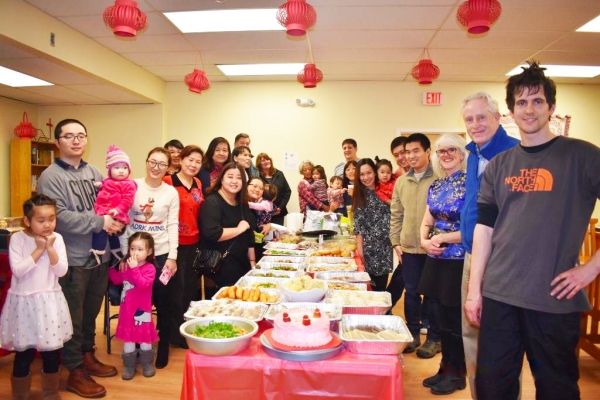 The Burlington Agape Community Church seized the Chinese New Years day on February 16 as an opportunity to draw many more into the church doors, and for those in the neighbourhood to take another step closer to meeting God.

Like Us on Facebook
More than 60 people of all ages joined the event, where the church staffs prepared and served traditional Chinese food for the guests. Each attendant also received a Scripture card of blessing, and the minister and staffs had the chance to explain to each of them each of the scripture meant.

Many who received the card were not familiar with the Bible but received it joyfully and listened carefully to the explanations of each of the blessings outlined in the card.

"Chinese New Year is a time when family gathered together," said one of the staffs who prepared the meal. "We wanted to express our welcome to our neighbours and invite them to join this family of believers of Jesus Christ."

Many of the guests left their contact and expressed interested in starting their journey in getting to know more about the Bible and the Christian faith.