APOC: Key Strategic Mission Hub for Asia in 2018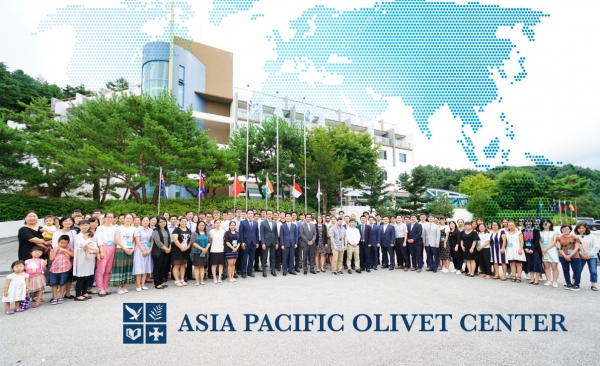 Pyeongchang - Asia is a region that cannot be ignored in WOA's strategy for World mission. Asia alone has a population of 4.5 billion out of a world population of 7.6 billion.

Six WOA regions: Asia Pacific, Southeast Asia, India, China, Central Asia, and CIS - belong to Asia in the broader sense. The key to reaching this vast population? Raising the next generation of indigenous Christian leaders.

Like Us on Facebook
The Asia Pacific Olivet Center (APOC) is positioned to be a key strategic Christian leadership training center for Olivet Assembly churches, fellowships and ministries in the Asia region. In 2018 APOC will be hosting various events for this cause starting with Easter retreat, various gatherings such as Summer/Winter retreat, quarterly OLI, OTM summer camp, as well as hosting the 2018 World General Assembly.

"APOC will play a crucial role as the mission hub in Asia by raising native missionaries and ministers from this region where there are 77.5 percent of unreached people among the whole world," a spokesperson of APOC said. "The commission and vision God gave to this establishment this year is immense. By the power and help of the Holy Spirit we will fulfill this commission and the vision prayerfully."