New York City Church Acquires Building, Envisions as Major Center for Ministry and Education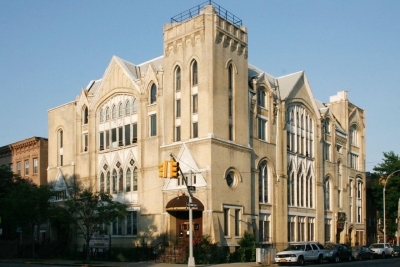 New York City Immanuel Community Church officially received the title to its church property on Friday, December 1, 2017. The title transfer took place in a meeting of both parties, the United Methodist City Society and World Olivet Assembly.

It included a formal signing process with lawyers from both parties. A joint prayer was initiated by the United Methodist Society's executive director to bless WOA and pass down the church building, which has a rich legacy and history of 150 years. The former owner expressed joy that God's work is being carried on in this same church location.

Like Us on Facebook
"To receive this church was truly God's grace.We're grateful for the donors that gave from across the world and the prayers that were given for this precious church," said the Rev. Anthony Chiu, the WOA General Secretary, who attended the meeting.

The church will collaborate with many ministries to accomplish God's great dream and vision in New York and throughout the world. The church will house the Jubilee orchestra and chorus, OTCS, YEF, and AM.

Immanuel will plan for renovations to make the church beautiful so that all the people who enter the church will be able to glorify God in a wonderful house of worship.

The stage is set for a new revival of NY Immanuel Church, impacting the USA and the world by reaching numerous lost souls with the gospel.