OTM NA Easter Retreat for Teens Aims to Deliver Powerful Gospel Message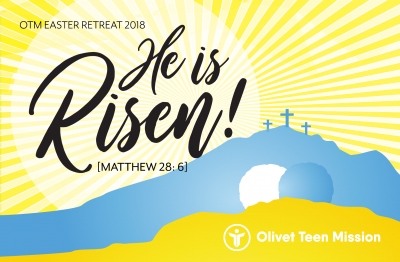 The Olivet Teen Mission North America is holding a special 3-day Easter retreat this week full of exciting activities, lectures, and multiple Bible studies for teens.

Activities throughout the first day of the retreat will include an opening service, bible studies, lecture, recreational activities and a tour of the world mission headquarters, witnessing the way in which God has provided abundantly for the growth of mission in the Olivet community of Christian ministries. Teens will also take part in an activity to help them meditate more on the cross and open their hearts for prayer.

Like Us on Facebook
On the second day, the teens, OTM NA staffs, and volunteers will travel to New York City and the Metropolitan Museum of Art and Central Park. After a long and busy day, they will return to the Immanuel Church where they will receive a lecture and a tour of the historic church building. They will also attend the Wednesday service and afterward receive a short prayer from the Immanuel Community church staff.

On the third and last day of the retreat, the teens will receive additional Bible studies, take part in a closing service, and have a time of fellowship. During the closing service, the teens will have a testimony time as well as a group photo.

This Easter retreat is very important for the faith of the teenagers to grow as it is a time that they can meditate on the cross and resurrection of the Lord Jesus Christ, which is God's love for us. OTM believes this kind of retreat for teens will be deeply meaningful to help them to learn more about the powerful message of the Gospel.

Please pray for this grand event, that the Lord will bless it abundantly and that God will enlarge the hearts of the teens through this time to meet Him in a more profound way during their Spring break.