Elim Member Participated in Prague Conference on Inner Healing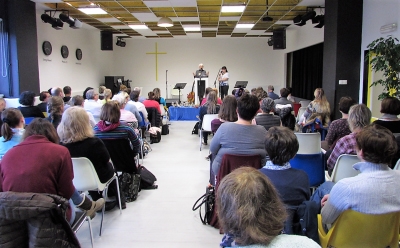 Elim member participated on a conference about inner healing which was organized by an evangelical group of Christians in Prague. During the meeting, 2 Christians therapists and authors of the books Lisa Guinness from UK and Tony Kalma from Nietherland served the Christians in the Czech Republic through the Word of God, prayers, and counseling.

Like Us on Facebook
Elim member could receive a lot of grace through the lectures about the motherhood and fatherhood and the way how our parents influence our relationship with God. They talked with the founder of the organization in the Czech Republic and listen to testimonies about the healing power of the Holy Spirit in personal lives.