2017 Worldwide Recruitment for Nehemiah Project Begins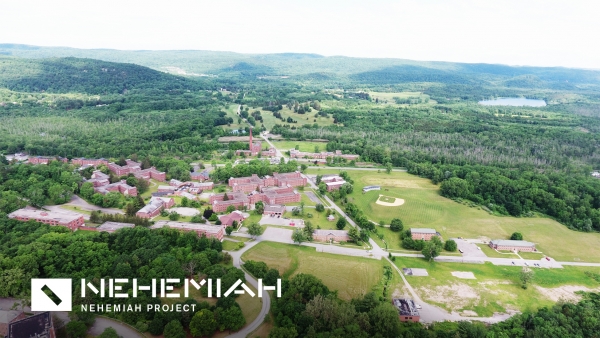 Nehemiah Project has begun recruiting people from all over the world and will continue until WGA 2017. New recruits will come to Dover, New York and participate in a program aimed at fostering a new generation of leaders who specialize in construction and art & design.

Like Us on Facebook
The candidates will have the opportunity to acquire valuable skills that will be used in construction projects all around the world. These projects will primarily consist of building churches, seminars, universities, and schools. Other projects may include building hospitals and housing complexes. Additionally, the Nehemiah Project will include opportunities for craftsmen who are interested in furniture production.

The acquisition of several properties in both the US and around the world in the past few years is a testament to God's abundant grace. Yet, this blessing also comes with the responsibility of maintaining the land and buildings therein. Moreover, extensive fixing and renovating is required in order to make properties suitable for usage and conducive for our community's growth and development.

To this end, the Nehemiah Project will partner with OU's School of Engineering and Architecture and a 30-year-old construction company in order to provide the optimum learning experience for all project participants.

The recent acquisition of a classic furniture company will also allow opportunities for members to immerse themselves in the world of carpentry - the art of woodworking.

Furthermore, those with an inclination towards architecture or engineering may be interested in this opportunity. The following disciplines or trades are applicable to their interests: Interior Design, Exterior or Landscaping Design, Electrical Engineering Mechanical Engineering, Construction Management.