OA National Leaders Begin Weekly Bible Devotional Based on Romans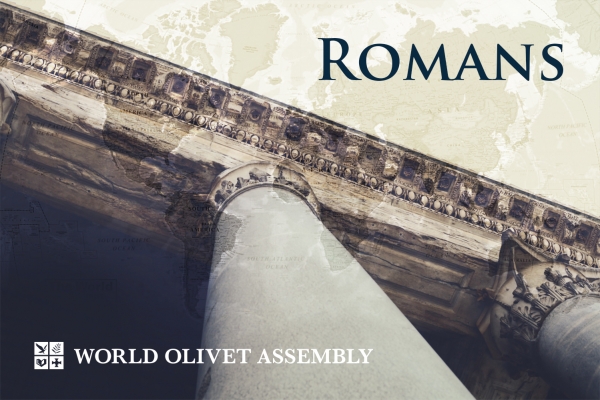 WOA Mission department began Weekly Bible Devotional for pastors and ministers worldwide. The meeting is held via an online forum where OA continental and national leaders are invited to listen and share their grace. US State representatives are also invited to participate in Bible meditation.

Like Us on Facebook
The devotional time is designed to help and encourage all mission leaders to ponder upon the core message of Soteriology based on the epistle to the Romans. The speaker expounds on the letter verse by verse in lecture format.
The aim is to go through the whole book from Chapter 1 until 16 to cover the encompassing themes of the book.

It covers Paul's writing background, the message of Sin and the Fall, redemption and the atonement of Christ. The letter also reflects the life of believers, the meaning of suffering, Christ's role and impact on human salvation in the history.

The participants will also go through themes of Sanctification, Election of saints and the character of God's calling, Glorification, the relationship between Israel and New Israel, the possible disputes within the church as well as how to deal with the secular world and its government. Many other topics will be also touched on as the devotional continues.

The meeting occurs once a week every Thursday with the great expectation to strengthen all mission leaders. The first Devotional began with a verse introducing the Apostle Paul. Using his Latin name, Paul, which means "small one" as opposed to his Hebrew name, Saul. The author expressed his humble position as a servant of Christ who submits his life fully to the Lord. The message emphasized that believers shouldn't lose this identity as they walk on the path of truth.

The speaker said that the Book of Romans is an armory that stores numerous weapons equipping us to fight our spiritual battles. We can be grateful that the Lord gave us this letter, edifying us with power and strength to win in wars of faith.