Olivet Academy Riverside Teachers Completed Four-Day ACE Leadership Training Successfully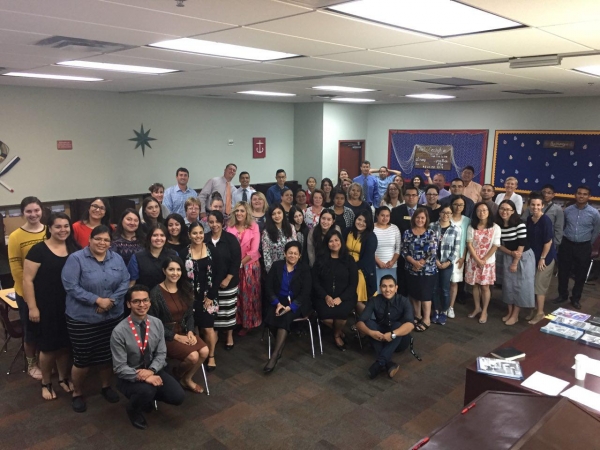 On July 28th, Olivet Academy Teachers, who participated in the four-day intensive Accelerated Christian Education (ACE) Leadership Training, received a certificate of completion.

Three teachers, Kendra Jones, Ellie Cormier, and Sarah Ahrens, along with the principal of OAc Riverside and two other assistant teachers joined the four-day ACE Leadership Training. Every day from July 25 to July 28, 8 AM to 5 PM, over 30 attendees were trained. Some attendants were from other countries.

Like Us on Facebook
Teachers were challenged on the first day. One teacher shared, "through this intense training on the first day, I came to better understand children's sentiments, as I myself was put in their position. I realize that the ACE program is very precious because it not only emphasizes on developing students' academic ability but also their spirituality and biblical character. I am looking forward to Olivet Academy's opening next month. I hope we can be great, well-equipped mentors for our children."

" I am very thankful that I was able to participate. It was extremely helpful. I cannot imagine how we could possibly operate our school without this training. I came to love ACE through this training.

Everything I learned over the past 4 days was very precious. They are lessons that I do not want to forget and lessons I look forward to sharing. ACE truly focuses on the Bible and character building, but it does not mean that one's academic level is low. It provides both spirituality and academics at the highest level. I am very thankful that God has led us to this invaluable God-centered ACE curriculum," shared one of the participants.

Olivet Academy Riverside is now better prepared to open the Academy on August 15th. Please continue to pray for Olivet Academy.