Korean Minister Holds Language Outreach in Laos and Vientnam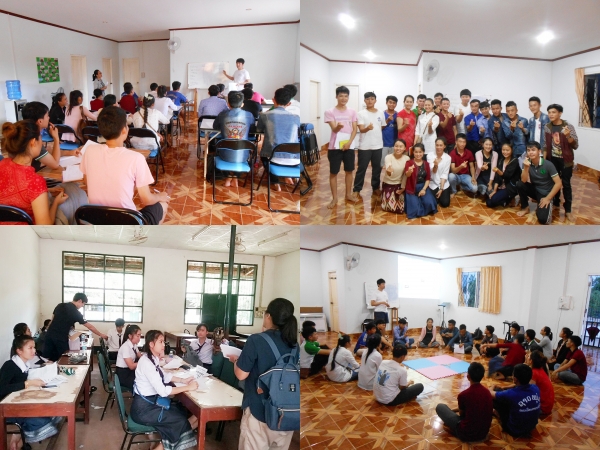 This July, the Korean minister, who recently came to Vientiane Immanuel Church, has been holding a Korean language class with local University students. During the class, the minister teaches the basics of the Korean language and also sings Korean praise songs with the students.

Like Us on Facebook
At the National University of Laos, many students returned to their hometowns for the upcoming summer holiday. It is hard to find people on campus, but by God's grace, there has been an increasing number of students attending the church and studying the language through the Word of God.

The students have come to greatly appreciate the class. At the end of the class, the minister also introduces a Korean praise song and explains its meaning. Korean Missionary shared, "it is not an accident the students came here, it was the will of God, hope we can find the will of the God and come to know the most precious thing, God Himself."

The minister can see God work greatly in the students' hearts and also in the relationships within the classroom. The class is a great outlet for the minister to share the gospel, as well.

May God lead them and protect their hearts. Hopefully, the students will continue to come to church and many more souls will be saved.