South America Shows Growth; Themes Prepared for August Retreat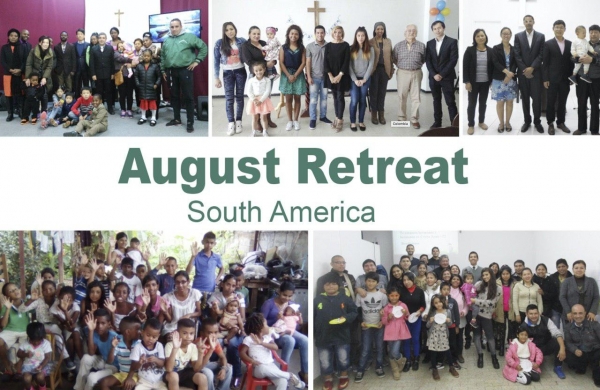 By the grace of God, there is consistent growth in the Venezuelan churches. San Juan de los Morros, Puerto Ordaz, one of the cities that recently changed missionaries is showing its growth through diverse activities such as a free music workshop, cell group meetings, outdoor activities, home visits, etc.

Like Us on Facebook
They are now focusing on gathering people and teaching the Bible, with the greater purpose of bringing them to the Summer retreat on August 18-20th. The General Office of Venezuela has continued daily conferences. In spite of the serious political and economic challenges in Venezuela, the work of God never stops.

Meanwhile, South American countries, Argentina, Bolivia, and Venezuela decided on the theme of their retreat and began searching for a proper venue. The retreat will be held August 4-6th.

Argentina's theme is "The Path of Faith" from Genesis 12:2, "I will make you into a great nation, and I will bless you; I will make your name great, and you will be a blessing."

Bolivia's theme is "Our Absolute Victory" from the Book of Romans. They chose Romans 8:37, "No, in all these things we are more than conquerors through him who loved us", as the main verse.

Venezuela's theme is "Faith and Obedience, the Beginning of the Blessing" from Hebrews 11:2, "Through their faith, the people in days of old earned a good reputation." Both Bolivia and Argentina strive to gather more local people for their retreat.

Let us pray for all preparations, so that the work of the Holy Spirit may be revealed.