St. Louis Jubilee Welcomes Youth Volunteers Expressing Gratitude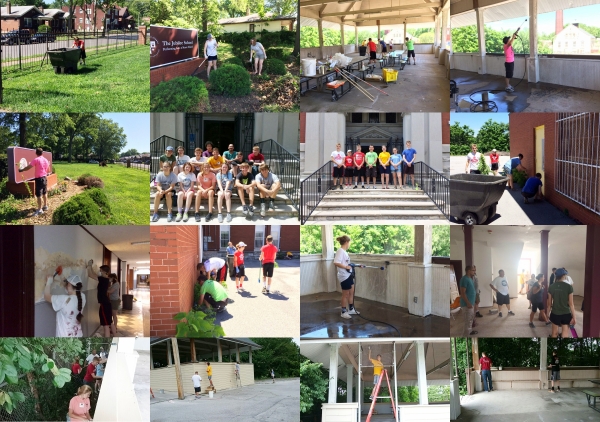 Jubilee World in St. Louis welcomes youth voluteers from the community for the development of the property in landscaping areas. The ministry expresses the gratitude for heartful support and prayers of the neighboring community.

God is always faithful; in times of need, His love and grace always shine through. With a few weeks left until GA, Jubilee staff continue diligently working daily. The Lord sends His workers to support HQ staff day by day.

Like Us on Facebook
By His grace, on Monday, June 19th, Jubilee World welcomed young volunteers who offered to clean up the areas surrounding Jubilee headquarters. These volunteers are part of an organization that Jubilee World has collaborated with in the past. Jubilee World Executive Director, Aaron Reppert, has sought to keep a lasting relationship with organizations that share Jubilee's vision. They expect many more collaborations in the future.

"It's a blessing to see how God connects people to achieve His dream. Collaborating with organizations that share the same vision is been a blessing to our precious ministry. We're looking forward to more ways God has open to continue its development," shared Jubilee staff.

Please, continue to pray for the collaborations of organizations to fulfill Jubilee's vision.