Teen Summer Camps to Open Worldwide, Progress Report Meeting Held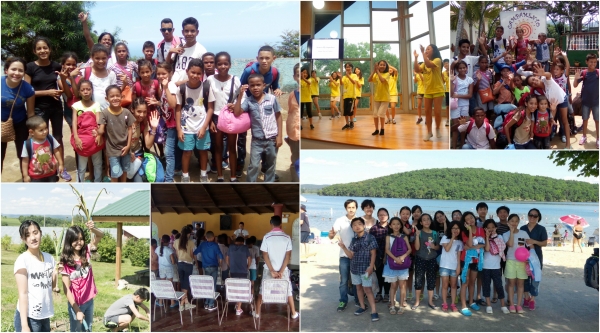 Olivet Teen Mission chapter leaders worldwide gathered in an online conference room to share the progress report of Summer Camps in 2017 and evangelism to bring teens to the programs.

The meeting emphasized that local teen ministers make it their primary focus this season to invite teens who are entering into vacation time. Teens will be empowered to influence their peers in the new school year. Olivet Teen Mission chapters and Olivet churches are preparing diverse activities and programs for the summer season all around the world. International and regional OTM offices are communicating with local bodies to coordinate the events and program resources.

Like Us on Facebook
"Many believers testify that their life-transforming change happened during teen programs conducted by churches and special ministries," the staff of OTM said. "It is a time that they can just focus fully on the Lord and have a lot of fellowship with their peers and also Christ-centered adults." It is in this setting that teens can become very vulnerable and their hearts more open to the Lord.

The ministry views Summer as an especially crucial period for teens to come to Christ; it is a season of sowing the seed so that in the Fall season there will be a spiritual harvest. "Vacation gives a lot of free time to teens, which allows them to meet Christ deeply. It could be also a vulnerable time for them being attracted to the fallen culture of the world and gone off from the truth. Therefore, OTM desires to take full advantage of this opportunity to gather churches and chapters to become more active in reaching teens and providing spiritual nourishment through days of concentrated Bible study, prayer, and fellowship," the director of Summer Camp Program in OTM shared.

Leaders were guided to continue to pray diligently for this. Teens who join in these Summer Camps will enjoy fellowship with other Christian friends as well as Bible Studies, Biblical lectures, and fun activities. Chapters were provided with more materials and guidelines to make programs impactful to the teens' life and their relationship with Christ.