Jubilee World Launched 100th Year Orpheum Theater History Website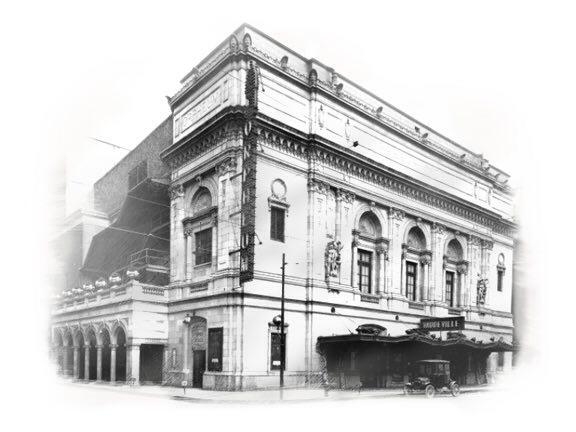 It is no secret that God works in mysterious ways, "for His ways are higher than our ways," as Jubilee World keeps witnessing (Isaiah 55:9). By His grace, on November, 2016, God opened the way for Jubilee World to acquire the Orpheum Theater in downtown St. Louis MO. Not knowing much, but trusting God's plans, Jubilee discovered the Theater's 100 years of history, and desires to restore it back to its former glory. This precious venue built in 1917, has survived adaptions of a whole century, now stands strong waiting for the right time to be brought to life, again.

Like Us on Facebook
The Orpheum Theater located at the heart of St. Louis downtown, is one of the most sumptuous and voluptuous Beaux-Arts building, as well as an outstanding example of Beaux-Arts Classicism of its time. First and foremost, Jubilee World desires to restore this precious venue back to its glory by returning it back to its original owner, God. He will open the way to use this venue as a place where people will receive healing and restoration of their hearts, through music and performing arts, sponsor by Jubilee World.

The new Orpheum Theater History Website contains a time-line of its history, gallery and location icon. Its purpose is for people to learn about the history, and future restoration of the theater, for it remains as a treasure for residents of this precious state.

Please pray for Jubilee World to continue to reveal God's plans for this precious Orpheum Theater.

Below please find the Orpheum Theater 100 Years History Website link: