Latin America Leadership Conference Kicks Off with Opening Service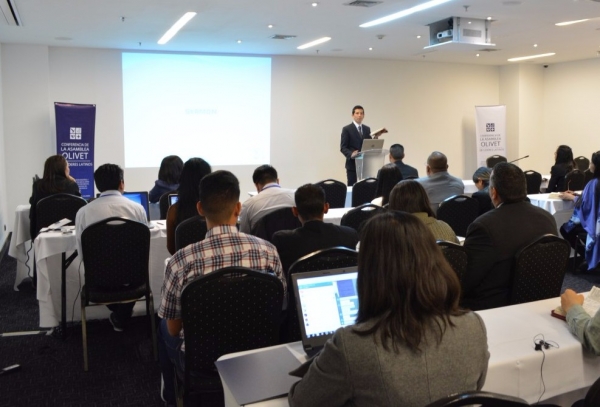 The Latin Conference has started with Opening Service by Pastor Jhon Teran who preached on 2 Timothy 2:20-22 and Acts 20:28.

2 Timothy 2:20-22

"20 In a large house there are articles not only of gold and silver, but also of wood and clay; some are for special purposes and some for common use. 21 Those who cleanse themselves from the latter will be instruments for special purposes, made holy, useful to the Master and prepared to do any good work. 22 Flee the evil desires of youth and pursue righteousness, faith, love and peace, along with those who call on the Lord out of a pure heart."

Like Us on Facebook
Acts 20:28

28 Keep watch over yourselves and all the flock of which the Holy Spirit has made you overseers. Be shepherds of the church of God, which he bought with his own blood.

"We are like vessels but the important thing is the purpose of the vessel. And in this passage tell us that we need to clean ourselves. Satan wants to dirty us and generally with money/material, dirty love, and authority."

"God looks at the center of the man, specially his commission. But man can lose the commission by loving other things and losing the heart."

"We want to be the vessels that can carry out the commission until the end."

He also emphasized that it is important to begin the race but more importante is to finish it and to fit in the time of God and not lose it.

The sermon was preceded by a prayer meeting and the next part of the event continues with dinner. The leaders will be preparing for the second day.